CMA Exam Review Standard
Who is CMA Review Standard for?
The CMA Review Standard is intended for students looking for an affordable way to prepare for and pass the CMA exams on their first attempt with all of the essential materials and support included.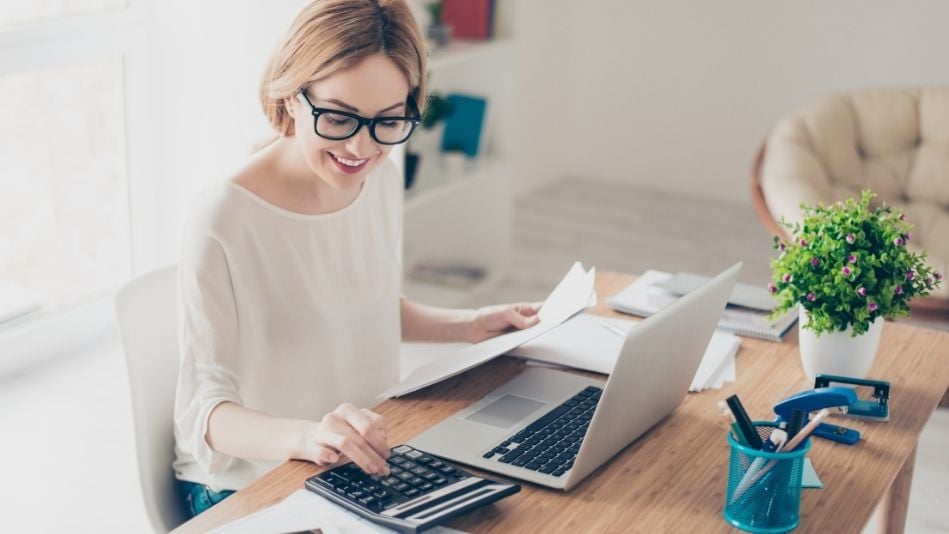 Using your computer, tablet, or smartphone you can use the materials wherever you go and for as long as you need to pass the exams.
Evaluate the HOCK materials with our free trial that provides full access to the CMA Part 1 Section A materials.
PassMap - Interactive Step by Step Study Guide
Guides you through the whole exam syllabus with a topic by topic study plan.
Each topic links the textbook and practice questions so that you know what to study together.
An estimated study time is included for each topic so that you can plan your studies.
A progress bar tracks how many topics you have completed and how many you have left to finish your studies.
Textbooks

Comprehensive yet easy-to-read textbooks in PDF format provide complete coverage of the CMA syllabus. View Tables of Contents

Part 1: 820 Pages

Part 2: 780 Pages

MCQs

Practice previous exam questions online with study or practice exam modes. Explanations are included for all answer choices.

Part 1: 1,732 MCQs

Part 2: 1,405 MCQs

Essay Questions

Past essay questions include detailed answers and explanation as well as some with video answers.

Part 1: 35 Essays

Part 2: 31 Essays
Flash Cards

Quickly study formulas and main concepts with the electronic flash cards provided in PowerPoint format.

Part 1: 360 Flash Cards

Part 2: 342 Flash Cards

Mock Exams

Mock exams with new questions not used elsewhere provide a final review before taking the real exam.

Part 1: 2 Mock Exams

Part 2: 2 Mock Exams

Guarantees

1) One-On-One Support Guarantee

2) Up-To-Date Guarantee

3) No Expiration Guarantee

4) Best Price Guarantee
Hard Copy Textbook (Optional)
When you order HOCK CMA Review, you also have the option of adding a hard copy textbook for a small additional fee. Our textbooks are printed in color on standard weight white paper for increased readability and durability, especially when highlighting. We use comb bindings that allow you to easily open the book flat on a desk.
Shipping via USPS is free in the United States, and we ship internationally via DHL – view international shipping rates.
You have unlimited access to support provided by HOCK. You do not need to worry about asking all of your questions before a certain date, nor do you need to worry about exceeding some limit on the number of questions you can ask.
Teacher Support: Answers to all of your questions from HOCK experts.
Technical Support: We are here to help you use your materials on all popular devices.
Exam Support: HOCK can advise you when and how to register for the exams.
Note: Question Bank only products do not include Teacher Support.
You have online access to updated materials when they are released, so you do not need to worry about studying with outdated materials.
Your access to updated materials and support does not have any set expiration, so you do not need to worry about losing your access after 12 or 18 months. You can use the materials, keep them updated, and receive support for as long as you need to pass the exams.
You pay a great low price for HOCK materials because we sell materials directly to you through our online store without any middleman markup. You do not need to waste time looking for affiliate or discount links.
We can accept payment online by credit/debit card (Visa, MasterCard, American Express, Discover, or JCB) or PayPal. Your materials will be available immediately after purchase in My Studies.
If you would like to pay by check or bank transfer, please contact us and we will be glad to make these arrangements with you.
You may request a refund within 7 days of placing your order. You agree to delete all materials downloaded and/or saved when you request a refund, and return any hard copy textbooks to HOCK. Hard copy textbooks must be returned in new condition within 7 days of receipt.
Shipping charges are not refundable and HOCK is not responsible for the cost of return shipping.
Electronic materials that have not been accessed may be refunded within 30 days of purchase.
Start studying today - no credit check & no interest!
HOCK offers payment plans with a minimum purchase of $299. You can choose from a range of down payments and payment lengths, up to 4 months (a total of 5 payments including the down payment). There is no interest charge, no credit check, and the payment plan is available to customers worldwide. To use the payment plan, choose the Payment Plan from Partial.ly option as your payment method on checkout.
What is the difference between CMA Review Complete and CMA Review Standard?
The CMA Review Complete includes the same textbooks, practice questions, and flash cards as the CMA Review, and adds the Videos and the "You Pass Or We Pay" Guarantee.
No, you may take the exam Parts in any order (for example, take Part 2 before you take Part 1). This is true for the CMA, CPA, and CIA exams.
Yes, we offer payment plans on any materials $299 or more.
While our competitor's payment plans are available only to US residents and require a credit check, our payment plan does not require a credit check and is available to students around the world. With the payment plan, you can choose an initial payment of 20%-50% of the purchase price and then pay the balance over 2-4 months.
From the IMA's CMA Handook: Candidates are allowed to bring a small battery or solar powered electronic calculators restricted to a maximum of six functions – addition, subtraction, multiplication, division, square root, and percentage are allowed. The calculator must not be programmable and must not use any type of tape. Candidates can also use the Texas Instrument's BA II Plus, HP 12c, or HP 12c Platinum calculators when taking the exams. The Hewlett- Packard 10BII is valid, but no longer available to purchase. Candidates will not be allowed to use calculators that do not comply with these restrictions.
Note from HOCK: The BA II Plus comes in a Financial and Professional version. The version allowed on the CMA exam is the Financial version.
We have some examples of basic calculators on our page dedicated to what calculators you can use on the CMA exams.
Yes, the PDF textbooks and the hard copy textbooks are identical in content. In fact, we produce our hard copy textbooks from the PDF files.
Including multiple-choice and essay practice questions, there are approximately 1,750 questions available for Part 1, and 1,450 questions available for Part 2.
More information about the practice questions is available on our CMA Review page.
Have Questions? We are Here to Help!
Email Us: support@hockinternational.com
Call Us: +1-281-652-5768
Chat With Us: When available, online chat appears in the lower-right corner of our site
I'm Ready to Advance My Career!
I Want CMA Exam Review Standard
You're ready for the next chapter in your career, but the process can be daunting. Whether you're concerned about time, money or both, HOCK is here to partner with you every step of the way. You can do this, we can help!
Try Our Free Trial.
See the quality of our materials for yourself before you buy and get access to exclusive discounts. The trial lasts for 14 days and includes these study materials for CMA Part 1 Section A: